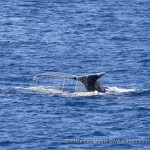 Article by Jae-Ha Kim
Photos by Denton Morris
(Chicago Sun-Times)
HONOLULU — I like to think of myself as an adventurous traveler.
I've hiked glaciers in New Zealand, eaten sheep entrails in the Orkney Islands and jet skied my way around Bora Bora.
But when my mother suggested that we take a family trip to Hawaii last February, the little kid in me emerged and I wanted to do nothing more than just be a tourist. And for that, the best place to go was the island of Oahu.
"Why do you want to go to there instead of Maui?" my husband asked. "It's so crowded."
Waikiki, the Banzai Pipeline, awesome mountains, nearly endless food options and a single flight without changing planes. How many more reasons do you need to skip the high-priced call of Hawaii's other islands? (A recent AAA survey pegged Hawaii as the most expensive state to vacation in by far, with couples shelling out an average of $793 a day for food and lodging. Hawaii tourism officials dispute AAA's findings, saying the real number is closer to $358 a couple.)
My brother, sister and sister-in-law had been to Hawaii before, but the rest of us were Aloha State rookies. I wasted no time bringing myself up to speed and putting together a mental checklist of all the touristy things we could do: go to a luau, visit Pearl Harbor, hang out at Waikiki Beach, eat Spam like the natives, take a whale-watching cruise, buy colorful Hawaiian shirts and linger over Kona coffee.
I wanted to see the same lush scenery I'd watched for years on shows like "Hawaii Five-0," "Magnum P.I." and "Lost" and soak in the scenery that inspired the songs of Don Ho, whom I would have tracked down and begged to sing "Tiny Bubbles" if he were still alive. The late, great Ho might be long gone, but I found where his welcoming spirit lives on in luaus across Hawaii.
Buffet ready for its closeup
At the Royal Hawaiian Hotel's luau, rows of tables were lined up in front of the stage. You sit family style with other tourists and watch the show of hula dancers, singers and fire-twirling entertainers. But the real star of any luau is the buffet, where you're encouraged to eat as much roasted pork, marinated bean salad and poi as you can handle.
Let me tell you a thing or two about poi. Poi is made from taro plants and pounded until it forms a grayish, sticky consistency. I do not like poi. But after hearing the legend that when a family shares a bowl of poi, the spirits of their ancestors are present at that meal, how can you not at least give it a try?
Royal Hawaiian Luau prices range from $55 for children to $99 for adults, so you'll want to take advantage of the 20 percent off coupon at www.royalhawaiian.com/specials/ coupon.htm.
Some people — OK, most people — might view this as overkill, but we enjoyed our luau so much, we made it a point of going to another one. We knew we'd be spending a day at the Polynesian Cultural Center, where the luau is renowned, so when in Oahu . . .
The cultural center puts on a spectacular 90-minute outdoors show, which is just fine when the temperature stays at a near-perfect 80 degrees like it did for pretty much our whole trip. There were fireworks, hundreds of dancers and songs from Hawaii and the South Pacific. The entertainment was as good as the food, which included an entire roasted pig.
Luau or not, the cultural center itself was well worth the hour's drive from Waikiki. Founded in 1963 by Mormons, the center is full of interesting information about not only Hawaii but other South Pacific cultures, such as Samoa, Maori New Zealand (Aotearoa), Fiji, Tahiti, the Marquesas and Tonga. Pop culture fans should take note that some scenes from Elvis' "Paradise, Hawaiian Style" were filmed here. Ticket prices range from $47 to $215 depending on which package you choose; we opted for the Ali'i Luau package ($83 for adults; $59 for children under 12), which included the luau, a tram tour, an IMAX movie and preferred seating at the outdoor show.
Our next must-see was Pearl Harbor and the USS Arizona Memorial — two of Hawaii's top tourist destinations. We'd been told to get there early in the morning to dodge the long lines. We didn't heed that warning, but the rain that day kept the tourist numbers manageable. It was incredibly moving to stand over the grave where more than 1,000 men lost their lives. Just as moving were the museum's archived letters written by sailors to their loved ones. (Note: purses, backpacks, diaper bags, etc. aren't allowed on the premises and there are no lockers to store them. So leave them locked in your trunk or at your hotel and carry along a credit card with some cash.)
Happy Days, indeed!
The natives might like to eat Spam, but my family of foodies did not. So we headed off to the Waialae Avenue strip, where you can find an amazing diversity of cuisines less than 10 minutes by car from Waikiki. We couldn't get enough of the spicy chicken feet, succulent steamed buns and jellyfish with hot sauce at our favorite lunch spot, Happy Days Restaurant (3553 Waialae Ave., 808-738-8666).
We didn't even have to get in the car to find one of the city's most authentic Korean restaurants, located just a few steps from where we were staying. Mi Ka Won is in the Miramar Hotel (2345 Kuhio Ave., 808-924-3277), but it's not your typical hotel restaurant. The small eatery felt a bit like a dive, with graffiti scrawled on the walls by previous visitors. Full of locals and tourists from Japan, Europe, Korea and the U.S., Mi Ka Won dished up kimchee (fermented cabbage) hot enough to clear my sinuses, and the kalbi (barbecued short ribs) were tender and fragrant.
If you're stuck looking for a place to eat on your way to or from Honolulu International Airport, keep in mind that the farther you get from Waikiki, the farther you get from dining options. With growling stomachs, we managed to track down Aloha Sushi (970 Ahua St., Honolulu, 808-833-7775), tucked away in an industrial area right by the airport. The udon noodle soup wasn't just cheap — it was delicious.
No joking about conservation
We were lucky enough to be able to walk to Oahu's famed Waikiki Beach, which was just around the corner from our hotel. But to go snorkeling at Hanauma Bay — a nature preserve and marine life conservation district — we got into our rental car and enjoyed the scenic 10-mile drive.
Hawaiians take their wildlife protection seriously. Before you can even get in the water at Hanauma Bay, you have to watch a short video reminding you to respect the area and not disturb the coral or the fish.
One thing the video didn't prepare me for was how thrilling it would be to catch sight of a humuhumunukunukuapuaa (you heard me!), a brightly striped triggerfish. Humuhumunukunukuapuaa means pig-nosed in Hawaiian, and the fish does have a bit of a snout.
On our last full day, my brother treated us to another unashamedly tourist activity: a whale-watching cruise. We went with the Star of Honolulu but there is no shortage of similar options. We felt lucky to spot several whales — some swimming with their calves.
One of my friends had warned me that when she went whale watching in Hawaii, tourists stampeded over one another to snap photos. Of course, that was in Maui.
If You Go
GETTING THERE: United and American both have non-stop flights to Honolulu International Airport on Oahu. The flight is about nine hours from Chicago.
WHEN TO GO: Hawaii is a year-round destination. The weather tends to be drier and warmer from April to November, with weather ranging from 75 to 88 degrees Fahrenheit. Between December and March, the temperature is a tad cooler at 68 to 80 degrees. A sudden — and usually brief — shower is always a possibility.
TIPS: Rent a car. Though many good shops and restaurants were within walking distance of our hotel, it was convenient to have a car to get to Pearl Harbor, Diamond Head and the Polynesian Cultural Center. As always, check with your auto insurance and credit card company about the rental car coverage you have. We rented a car for a week from Alamo and paid about $260 after adding on insurance that we later found out we didn't need.
HOTELS: Check out www.oahuhotels.org for a list of hotels and resorts on the island.
MORE INFO: www.gohawaii.com
©  JAE-HA KIM and DENTON MORRIS